New Name, Same Great Products – HALOX
---
New Name, Same Great Products – HALOX
---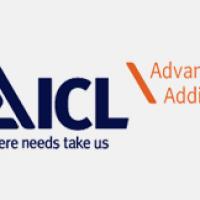 New Name, Same Great Products.
For over 40 years, HALOX® has been providing the paint and coatings industry with its innovative corrosion inhibiting product line. In 2011, HALOX® was acquired by ICL\ Performance Products, one of ICL's (Israel Chemicals Limited) core operating segments. HALOX® is now a product brand name under ICL\ Advanced Additives, one of several business segments operated by ICL\ Performance Products.
As the global leader in providing corrosion inhibitors to the paint and coatings market,
ICL\ Advanced Additives is more than a pigment supplier, we are an innovative solution provider for your ever-evolving needs. Our HALOX® Corrosion Inhibitors offer safer, more durable and longer-lasting solutions to address a multitude of coating needs.
Related Images
---
---