Introducing Myungjin Newtec to You!
---
Introducing Myungjin Newtec to You!
---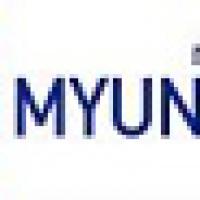 MYUNGJIN Newtec is an innovative manufacturer and supplier of Specialty Chemicals focused on preservatives for cosmetics and personal care applications. With our microbial control technologies and advanced solutions, we offer technical support services and insights to help customers creating new and improved products. We are particularly specialized in alternative preservatives that efficiently substitute controversial and traditional substances. Our preservatives deliver broad-spectrum antimicrobial efficacy as well as proper compliance with global regulations. We also offer innovative solutions that deliver instant brightening effect in facial mask applications and neutralize odor with naturally-derived deodorizing agents.
Related Images
---
---